The Classic Car Show and Cruise returns to Wild Rose on September 15 and 16, (2023). The Car Cruise will again begin at 6 PM, Friday, at the Wild Rose Elementary School and cruise through the beautiful countryside in the Wild Rose area. The classic cruisers will return to Wild Rose for the free street dance in downtown Wild Rose. The street dance will begin at 7:30 PM and continue until midnight.
As always spectators are free! Each year, the number of cars displayed has increased.
Registration for exhibitors begins at 8 AM and continues until noon. Registration and raffle fee is $10. First 250 entries receive dash plaques.
Saturday's Car Show is located at Roseville Mini Golf & Gift Shop, just south of Wild Rose off Hwy. 22 at 1151 Main Street, Wild Rose. For more information on the car show call Al Jenks (920) 622-4802 or follow "Wild Rose Classic Car Show" on Facebook.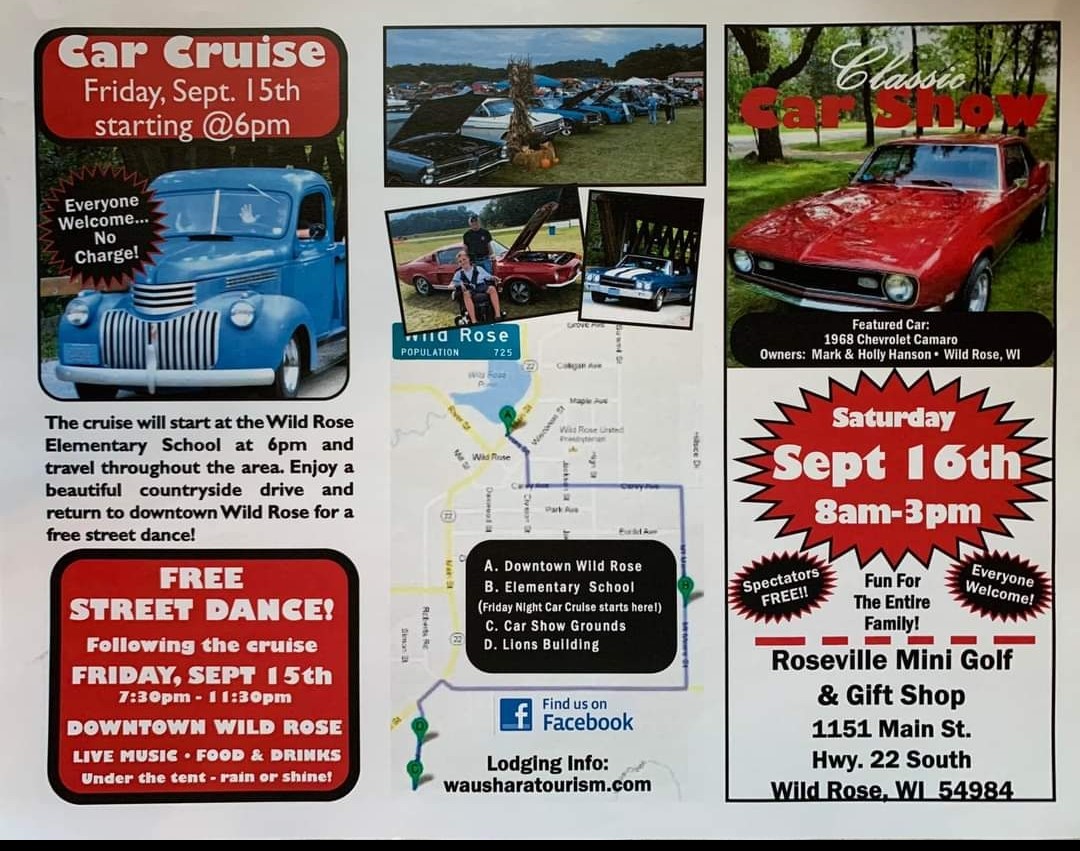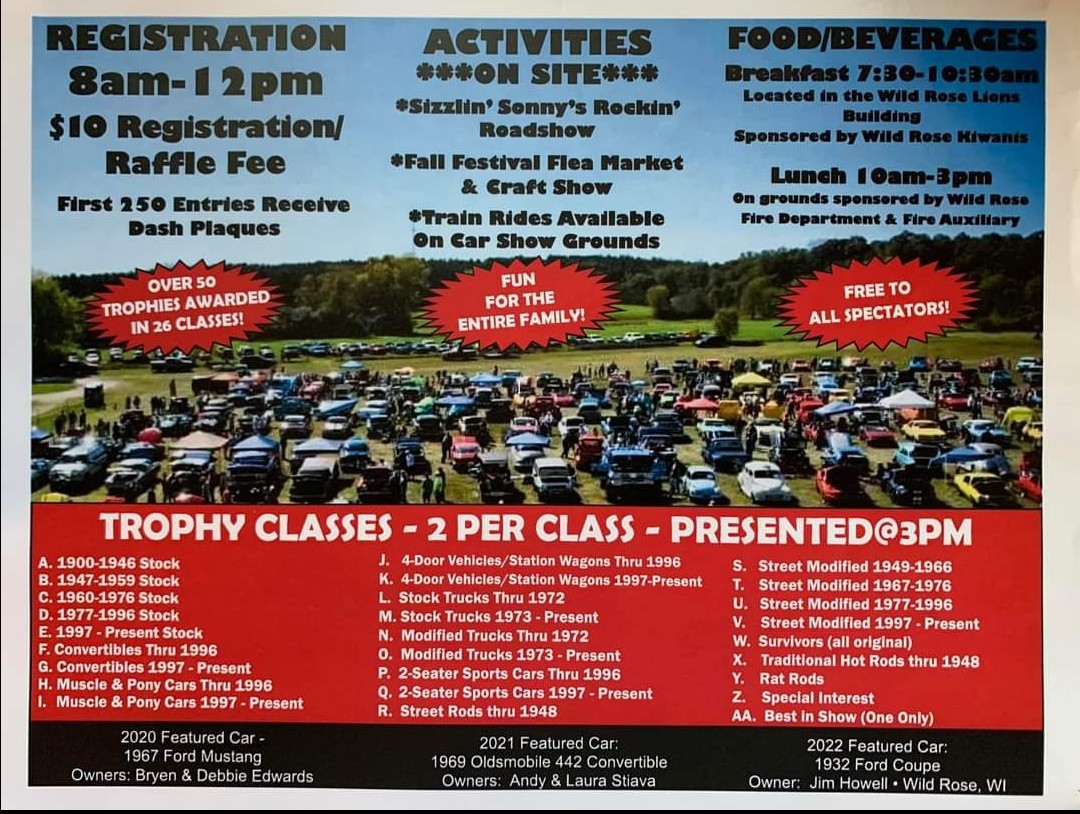 Saturday's activities on site include:
 Sizzlin' Sonny's Rockin' Roadshow
Demonstrations and raffles will be provided by the Wild Rose Area Fire Department
Breakfast 7:30 to 10:30 AM, located in the Wild Rose Lions Building and sponsored by the Wild Rose Kiwanis
Lunch will be sold by the Wild Rose Area Fire Department on the grounds.
Fall Festival Flea Market & Crafts Show at the Roseville Shops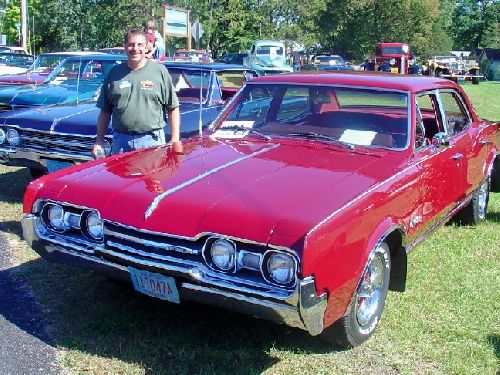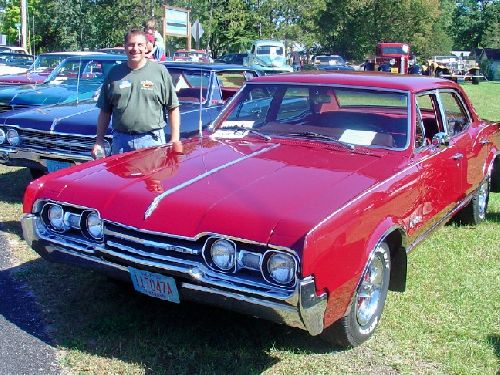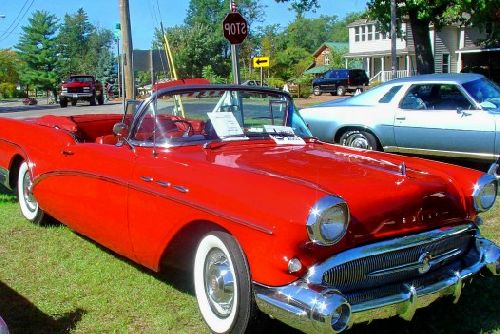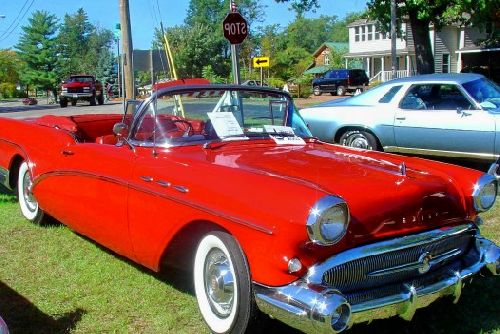 Few can resist the allure of a classic automobile: the swoop of a tail fin, the smell of leather, all that sensuous, sparkling chrome. To say. "They don't make them like they used to!" is an understatement when speaking of classic automobiles and the muscles cars from America's "Golden Age of the Automobile".